U. S SUPREME COURT CHIEF JUSTICE JOHN ROBERTS SHOULD RESIGN AND RUN FOR CONgress INSTEAD.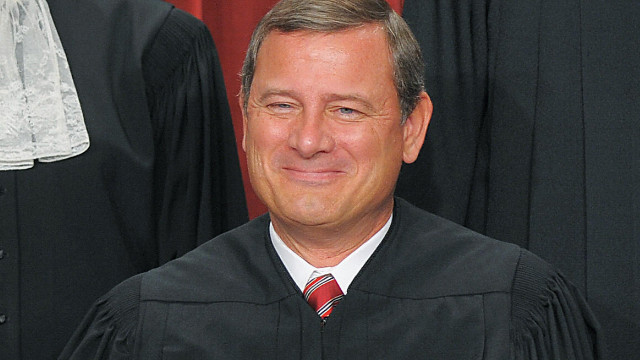 I HAVE CONCLUDED THAT CHIEF JUSTICE john ROBERTS NEEDS TO RESIGN FROM THE COURT AND RUN FOR CONgress INSTEAD.
WHY?
OBVIOUSLY HE UNDERSTANDS CONgress VERY WELL -- BETTER THAN CONgress UNDERSTANDS ITSELF!
IT APPEARS TO ME THAT HE ALONE KNOWS THAT WHEN CONgress SAYS "PENALTY", IT REALLY MEANS "TAX"!!
AND NOBODY ELSE IN THE COUNTRY, INCLUDING CONgress AND POTUS BARACK OBAMA, CAN FIGURE THIS OUT!
WHAT A GENIUS OF A MAN CHIEF JOHN ROBERTS IS!!!
BTW: SINCE OBAMACARE IS A TAX AND DID NOT ORIGINATE IN THE HOUSE, IS IT NOT UNCONSTITUTIONAL FOR VIOLATING ARTICLE 1, SECTION 7, WHICH PROVIDES
"ALL BILLS FOR RAISING REVENUE SHALL ORIGINATE IN THE HOUSE OF REPRESENTATIVES ...".
QUESTION FOR DISCUSSION: IS OBAMACARE NOT A BILL FOR RAISING REVENUE JUST BECAUSE IT ALSO ADDRESSES HEALTHCARE?
PLEASE NOT THAT OBAMACARE ORIGINATED IN THE SENATE!
ACCORDING TO HIS OBAMACARE RULING, CONgress CAN REGULATE ANYTHING AS LONG AS IT TAXES IT FIRST. INSANITY PREVAILS, FOLKS.
Labels: The Constitution, U. S. Supreme Court